Welcome
Refund Policy:
Due to the nature of our product being direct digital intangible goods, we have a strict no refund policy. Please be sure to read our full Terms of Service before completing a purchase.

Privacy Policy:
Any and all information that is required on this website is not shared with any other third parties. Our server staff will not ever get access to any information on this store. All payments are processed via SSL enabled gateways to ensure that your payment details are secure. We do not handle your payments directly and have no information like credit card numbers. Personal information is collected so that we can fulfill your order and is never shared with any other third parties. In the event of a chargeback case, we do share the information collected with Paypal as required.

Additional Information:
Purchases can take up to 30 minutes to apply in-game. If for whatever reason you do not get your purchase please submit a ticket in discord.  Each item on our site has detailed information available both in the game and on the store page. Simply click the "buy" button to open up the information.

What happens if I chargeback?
In the event of a chargeback, dispute, or claim, your account on our servers will be frozen and you will be banned off Tebex (buycraft). This means you will be unable to buy anything on all Tebex-powered websites. Charging back on items received is a fraud act and we will pursue any fraudulent cases. Fraud cases will be forwarded to the proper local authorities. 
Please remember we are not affiliated or endorsed by Mojang or Mojang AB in any way. Do not contact them for any issues that you may have here. Please use our support ticket system or our email to resolve any issues.
Each player online will get 30 minutes of TRIPLE Jobs Exp every time this goal is reached.
0% completed
---
Times Achieved: 47
Top Customer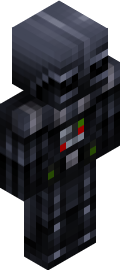 Vader_sama
Donated the most this month.